This section refers to functionality that has been removed from License Statistics as of v6.18, which removed the legacy navigation menu.
As of License Statistics v6.14, the menu structure for reports was reorganized. In order to provide a means for existing users to more easily navigate the new structure, a legacy menu will be temporarily provided at the bottom of the navigation pane.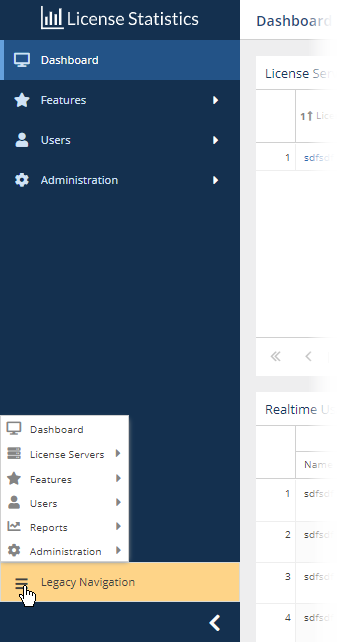 Using the legacy navigation menu, you can select an old navigation link to go to the new location where the information you're looking for can be found. For example, the Current Usage On Multiple Hosts report was incorporated into a new report called "Sessions." When you select the "Current Usage On Multiple Hosts" link from the Legacy Navigation menu, the Sessions report page will open, with aggregation and column visibility settings automatically adjusted to display data for usage on multiple hosts.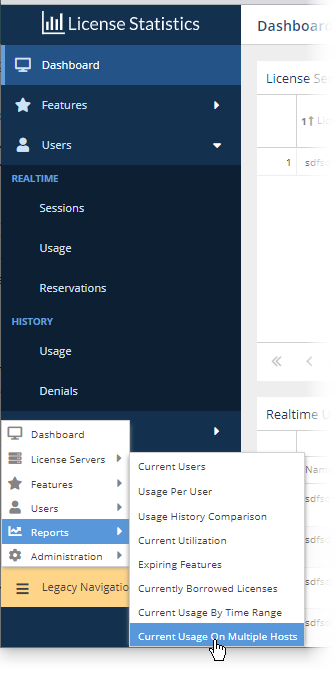 The visibility of the navigation menu can be toggled on/off by a License Statistics Administrator.
The legacy navigation menu will be removed in an upcoming release of License Statistics, after users have had the chance to become accustomed to the new structure introduced with v6.14.